NEW LOCATION just off-island!
While our Periwinkle Way clinic on Sanibel suffered extensive flood damage in Hurricane Ian and is under renovation, we are still here for our patients. Physical therapy and massage therapy services are now offered at our "Island Therapy East" location, just off-island at 16880 McGregor Boulevard Suite 102, behind the Sanibel Outlets in the Amazon Park Center.
If you are in need of services, please call 239-395-5858. Please note that we do not have full-time reception services, but we do check our messages regularly. Physician referrals can be faxed to 239-395-5857.
Our hearts go out to our patients and our entire community as we recover from September 28th's devastating storm. Please check Island Therapy Center | Facebook
for additional updates, photos and links.
All massage and Pilates packages will be extended for 2 years. If you would like a refund on your remaining package, please call or email us using the Contact Us page.
Centrally located on Sanibel's Periwinkle Way, Island Therapy Center is a successful physical therapist-owned independent practice, offering a professional, caring and motivating atmosphere, with a range of services including physical therapy, massage therapy, Pilates training and medically-based fitness. We are proud to be part of the Sanibel Captiva community, offering valued health services for over a past decade.
Our physical therapists each have many years of experience, additional certifications and doctorate-level education. We specialize in orthopedics, dizziness, balance, sports injuries, manual therapy, neurology, post-surgical rehabilitation, lymphedema, fall-prevention, and vestibular rehabilitation.
Our licensed massage therapists (consistently voted "Best of the Islands") have a reputation for excellence on Sanibel Island, and are especially skilled in massage for muscle pain or injury, with lymphatic massage for swelling or post-procedure (i.e. liposuction).
Individual Pilates training is available with our certified instructor on top-of-the-line equipment. Need to improve your health, but have medical or mobility issues keeping you from a gym? Our medically-based fitness program offers a customized personal training regimen to meet your goals in a safe environment.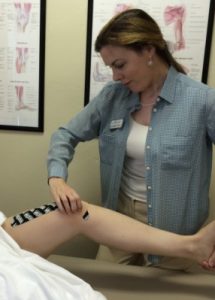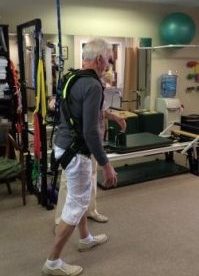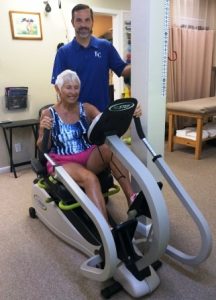 You will be evaluated and treated by the SAME therapist each visit, schedule permitting, for the entirety of your visit (no treatment by aides or assistants). This ensures consistent care and faster recovery. We will also not use therapy time with weight machines you can find in your local gym. Instead, your strengthening program will be individualized and thorough. You deserve your therapist's undivided attention, therefore we ONLY schedule one-on-one sessions. For this reason, we suggest you book ahead for appointments to ensure your preferred times. We have limited clinic space, and our appointment slots fill VERY quickly for the peak months of January, February and March.
Our licensed physical therapists (including doctorate physical therapists) have many years experience.
You ALWAYS have a choice in where you receive your Sanibel physical therapy services. Some physician offices may not be aware of our clinic, or prefer to refer to clinics in their own system, despite inconvenience for the patient. We accept referrals from all physicians and health systems and will stay in close communication with your doctor.
We offer a CHOICE between insurance-based billing or a Medicare-equivalent flat-rate fee. This takes the guess-work out of estimating the cost, especially if you have a high-deductible, are out-of-network or have no insurance in the USA.
Vision
Island Therapy Center was founded in 2009, by Sanibel resident Rachel Tritaik, PT, CLT, LMT, with the goal of providing quality healthcare services to residents, visitors and workers on Sanibel and Captiva Islands. With over 25 years experience in the physical therapy profession, she understands the need for customized therapy treatments and complementary therapies that enhance health and wellbeing.
Innovation
Rachel envisioned a different approach from the traditional physical therapy clinic. In other clinics, patient's times overlap, and non-therapists conduct most of the "treatment". We believe in quality over quantity, resulting in happier patients and therapists!
Mission
Our mission is to help you with three "R's": reduce pain, restore mobility and return to your active lifestyle. Enjoy our beautiful islands and feel well on Sanibel.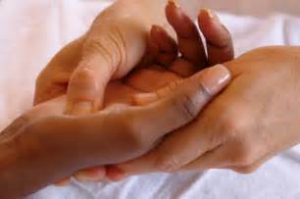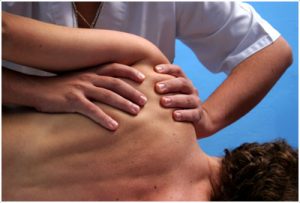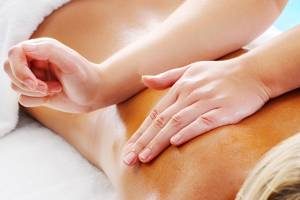 PRODUCTS FOR SALE
Products to enhance your well-being and pain-relief are available for purchase at the front desk. These include quality, lab-tested CBD products with both full-spectrum (cannabinoids with legal-limit of THC) and broad-spectrum (beneficial cannabinoids with no THC), no prescription required. Also available are Professional Biofreeze, Theraband, RockTape, Nuun (for dehydration/electrolytes), shoulder pulleys, TENS units, therapy balls, and hot/cold packs.
You are welcome to stop in if you prefer to view our facility prior to setting up an appointment. We can also schedule phone consultations with our therapists if you have questions about your condition (limited availability during peak season).